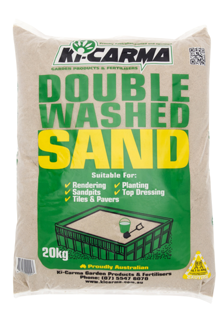 Double Washed Sand
Ki-Carma Double Washed Sand is processed through a water filtration system twice to remove any contaminates.
Double Washed Sand is ideal for children's sand pits, it is salt free and the double filtration removes any contaminates and stones leaving a clean ready to use product.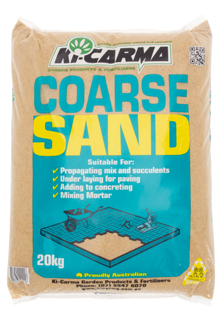 Coarse Sand
Ki-Carma Coarse Sand is a naturally occurring granular material composed of finely divided rock and mineral.
Coarse Sand is ideal for under pavers; sand bagging; pipe laying and propagation. Add this sand to concrete or when mixing mortar and can also be used as a base for seedling raising mix.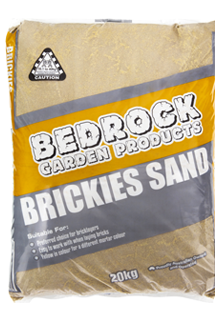 Brickies Sand
Bedrock Brickies Sand is the preferred choice for bricklayers.
Brickies Sand is yellow in colour making it a different mortar colour and is easy to work with when laying bricks.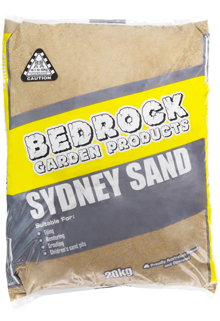 Sydney Sand
Bedrock Sydney Sand is an all-round easy product to use and is suitable for many projects.
Common uses include tiling; rendering; grouting & children's sand pits.